Have You Ever Tried Lucid Dreaming?
Unlock the doors to all the wild adventures and fantasy fulfillment you've ever imagined.

Tirrea Billings
Tirrea Billings
Aug 18, 2015
As I was browsing on StumbleUpon.com in the café area of Barnes & Noble, I came across an infograph about lucid dreaming. More intrigued by this than the assigned homework I was supposed to be doing, I started reading all about the topic and how being able to control your dreams is supposedly easier than you may think. The average human spends about one-third of their life sleeping. Wouldn't it be cool to be able to spend that time experiencing the mysterious phenomenon of lucid dreaming?
Lucid dreaming is the act of knowing you're dreaming while you're dreaming. This state of mental clarity is discovered when the dreamer realizes that the experience is not occurring in physical reality. The amount of lucidity varies from dreamer to dreamer, as some are able to become more aware that they are dreaming than others.
In order to better understand lucid dreaming, you need to understand the stages of the sleep cycle. When we sleep, we go in and out of different sleep stages that relate to the frequency of our brain waves. Stages range from stage 1, which is light sleep, all the way to REM (rapid eye movement) stage. About 90 minutes into falling asleep, you enter the REM sleep stage where your eyes move back and forth under your eyelid, which relate to where you're looking in your dream. Lucid dreaming occurs in the REM sleep stages.
Ways to develop the skill of lucid dreaming includes being able to recall your dreams, reality testing, and recognizing dreamsigns. Dream recall is the most important part about lucid dreaming. Remembering your dreams allows you to become familiar with their features and patterns, which help you recognize them as dreams while they're happening. Reality testing allows you to determine if you're dreaming when you encounter a dreamsign, which is an element of a dream that signifies that you are dreaming.
Eager to test out my ability of lucid dreaming, I practiced these steps for an entire day and took some over-the-counter melatonin before going to bed. Melatonin boosts REM sleep and makes dreams more vivid. There are also many foods that contain high levels of melatonin, including white and black mustard, almonds, sunflower seeds, cherries, flaxseeds, oats, rice, tomatoes, and bananas. The more vivid your dreams are, the easier it will be to recall them and to become aware of the fact that you are dreaming.
I was ready to test out my abilities to fly and use telekinetic powers (the most common activities that happen while lucid dreaming) in my dreamland. However, I woke up in utter disappointment, for I dreamt without realizing that I was dreaming in the first place. This lucid dreaming thing is harder than I thought! Though I was able to recall my dream—which was about my family and me running away from this evil alien from another dimension, which probably stemmed from watching the new "Fantastic 4" movie that day (which was awful!)—I still lacked the ability to realize that I was dreaming.
Nonetheless, I'm going to keep trying! The idea of lucid dreaming fascinates me because once you capture that ability to know you are dreaming, you are limited only by your capability to imagine and conceive. The reality of laws and physics become irrelevant, and you are able to do anything and everything with no social or physical consequences for your actions. It's the ultimate form of freedom. Being able to channel the power of lucid dreaming unlocks the doors to all the wild adventures and fantasy fulfillment you've ever imagined.
Cover Image Credit:
Pure Nootropics

Tirrea Billings
Tirrea Billings
Aug 18, 2015

At Western Michigan University
Popular Right Now
11 Unexpected Things That WILL Ruin Your First Year Of College, If You're Not Careful
by
Bobbie Hall
To the Person Who Has a Lot of Friends But Doesn't Belong Anywhere
by
Erika Danielle Flores
21 Things That Are Irrelevant Until College
by
Christine Watson
The Best Cancer Fighting Veggies (Eat This, Not That!)
Vegetables are great for all diets, but all veggies are not equal. Here are the best ones to eat. (Kale, yeah!)
The best cancer-fighting veggies: Not all vegetables are created equal. Some veggies are much better than others at lowering your risk of diseases associated with aging; like cancer, according to a recent study in Food Chemistry.
Researchers say that antioxidant compounds in dark green vegetables like spinach, and "fragrant" vegetables like onions and garlic have been shown to inhibit the growth of tumor cells.
However, the bad news is that these vegetables aren't exactly popular menu items, and make up only about 1% of fruit and vegetable consumption in the U.S.
So, what are people eating instead?
Unfortunately, veggies with almost no cancer-preventive power, like potatoes, make up 60% of the vegetables in people's diets. Also, when potatoes are in "french fry" or "chip" form, (as they often are) they have even less, or no value.
While all vegetables can help you lose unwanted weight, look to choose veggies that also add the benefit of an anti-cancer punch.
Here's what veggies to eat, and which ones to skip:
Eat More of These Veggies:
• Brussel sprouts
• Kale
• Cabbage
• Garlic (Fresh)
• Spinach
Eat Less of These Veggies:
• Potatoes
• Carrots
• Tomatoes
• Lettuce
• Cucumbers
All Veggies Are Good, but Some Are Great
Recently going low-carb or "keto" has been all the rage, but consider that vegetables are good carbs that you should never omit from any healthy and sustainable diet. Even the top commercial diets have realized this, and now programs like WW have made them the centerpiece of their menus.
Now, I'm not saying any vegetables are "bad," but some will give you more bang for your buck. Try to include the ones listed above into your diet, and you'll be eating healthy while fighting off cancer!
Start Doing What Makes You Happy And Living Your Best Life
by
destinyd
5 TV And Film Masterpieces Made BEFORE The Year 2000
by
Lauren Sexton
Being Healthy On A College Budget Isn't Impossible, If You Have A System
by
Spencerabigail
Connect with a generation
of new voices.
We are students, thinkers, influencers, and communities sharing our ideas with the world. Join our platform to create and discover content that actually matters to you.
Learn more
Start Creating
To The Person Who Sweats Like A Pig, Don't Worry, You're Not Alone
It's OK to sweat like a pig, but it's not OK to feel bad about it
We've all had those days when the sun is constantly beating down on us, as if someone pointed a laser ray of sunshine upon us while yelling, "BURN BABY BURN!" Those times when we had to walk from class to class in those insanely high temperatures where our only motivation was to get to the next building and be in the AC again. While all of us have had those times, there are others that sweat constantly, whether its a nice 75 degrees or its 112 degrees out there.
To those that fit in this category like me, I want to remind you that it's OK to be sweaty. You may be a little self-conscious about that big sweat stain on your back after you take off your bag, or maybe those large pit stains, or whatever else it may be. You're not alone.
During my first week here at Baylor, we've had some insanely hot days. Considering our campus is quite massive and each class is a good ten to fifteen-minute walk from each other, going from class to class left me basically drenched in sweat. I would have times where I walked into class, feeling like I just came out of a pool or something. Yet, everywhere I looked people were definitely not as sweaty as I was. As self-conscious as that made me, it also got me thinking about others I've seen that have a problem with sweating. Everyone's body is different. After all, it's just our body's way of cooling down. There is nothing to be ashamed of, but I don't expect me saying that to be so magical as for you to immediately go, "WOW. Really?" Although, I did think maybe giving some tips as to what you might want to try to help your predicament. These are things that helped me so I hope they work for you as well.
For one thing, we should start with the basics. ALWAYS wear deodorant and carry some with you at all times. I've found stick deodorants to be more effective than spray, but like I said everyone works differently. Besides the deodorant, if you have a favorite cologne/perfume you like to use, it doesn't hurt to apply a little extra and keep some for later. The "later" I'm talking about is when you're about to be in a more social situation. Whenever you just came in from outside, maybe you just got to class or work or maybe you have a meetup with some friends, try to go to the restroom really quick to freshen up. If you need, go to a stall and take your drenched shirt off and air it out just for a few minutes.
If you're worried more about the smell, apply your cologne or perfume directly to where you are sweating the most. Also, if you are someone with clammy hands as well, doesn't hurt to wash your hands WITH SOAP and dry them off. In my case at least that lessens the "clamminess" of my hands for a little while. At least long enough to shake hands with whoever you're about to meet. My last tip would be to try to not think about it. Of course, that is hard considering you probably feel very uncomfortable and often hot; in the end, it's just your body doing its thing.
For every heavy sweater out there, please don't forget that you're not alone. We all sweat, regardless of age, weight, height, whoever you might be. Everyone reacts differently and you kinda drew the short straw. It is not the end of the world, and there are steps you can take to manage it. If you're not a heavy sweater, send this to the people in your life that are. Not to make fun of them, but to show them it's OK to have to deal with what they go through. And hey, if all else fails, you could always tell people you just came back from a killer workout!

At Baylor University
Related Content
What It Feels Like To Realize You're Transgender And Live A Normal Life Afterward
by
Logan Merrill
I Don't Have The Athlete's Body I Had In High School, But The Body I Have Now Still Deserves My Love
by
Macie McCallum
Take These 6 Steps To Be Resilient In The Face Of Misfortune
by
Levi Redlin
Awaken

Lucidity Achieved

The LD FAQ

Luciminal

Contact

About The Narrator
A Complete, Free Program for Lucid Dream Induction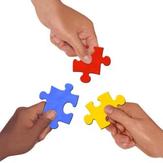 Lucid Dream Induction – Pieces to the Puzzle
Let's break this down into its basic components. Success at lucid dream induction require

s:


A highly active REM-state, and
Critical thinking for recognizing when a dream is likely occurring and for testing if this is so.

Many of the activities and practices that support lucid dream induction affect both of these necessary criteria.

---

What is reality? This is the big question. It is inseparable from "what is consciousness" because the only evidence that anything exists at all is because we can "experience" things. Apparently, there is a Universe we are embedded in, and there are "models" of this Universe which we construct – both consciously and unconsciously. These models, or interpretations, of what is going on help us to perceive our environment and to make judgments and decisions as how to act so that we may survive in our environment.

The models – what we sense and experience – are not the actual world around us. If you think about what consciousness is, you can realize that it takes some time for sounds and light-waves and sensory impressions from the outside world to travel along your nervous system, get processed in your brain, and then become experienced as the corresponding sounds and visuals and feelings that we all know. If this lag between what is happening "out there" and what you experience and decide to do about it were too long, we would not last very long in a sometimes hostile Universe. Therefor, the mind – and consciousness – is predictive. You are not seeing what happened a moment ago, not exactly. The models we experience are predictions of what we expect to occur a moment or longer AFTER the actual event occurred in the "real" world. When the brain has to make a decision, it has to coordinate information it just received with an action it will command the muscles or glands to perform that will affect the environment some time after the initial event that triggered this whole cascade occurred. Sounds complicated, but even simple nervous systems – like those in slugs or flies and even in plants – can perform these processes amazingly well.

What does this have to do with lucid dreaming you ask? Well, when we are dreaming we are still experiencing models, except the information forming the bulk of these models of reality is not being triggered by things occurring in the external environment (this is not always true, but we are speaking generally). Where and why do we experience these models? The answer for almost any biological event can be reduced to this answer: for survival! Dreaming was adapted for as a practice mechanism. Similar to how children play or pretend as a means to rehearse the activities which will be important during adulthood, dreaming is a virtual space for rehearsing certain survival actions. What is interesting about this is that the themes and events that all people dream about as children indicate that we are born with particular schemas that are not dependent on waking learning. Schemas are mental structures – thought windows which shape and frame how we see things. Schemas allow us to recognize things, informing how we will categorize an object or event, and underlie our expectations, stereotypes, and our very perceptions. All children dream of being chased and of falling. Likewise, as adults, stress triggers a relatively limited number of dream themes, and although some "day residue" does comprise the makeup of our dreams, there are schematic structures to dreaming which exist within our dream-generation-system independent of our life experiences.

| | | |
| --- | --- | --- |
| Scientific Dream-Article Reviews | Threat-Simulation Theory of Dreaming | Is it Actually Possible to do Anything in Dreams? |
Dreaming evolved as a sort of virtual reality simulator in which you could practice dealing with predicaments that, if occurring while awake, would threaten your life or your resources (or even threaten the people in your life whom you rely on for important things). Just like waking consciousness is a survival tool for complex nervous systems and yet is capable of just enjoying a sunset, dreaming does not have to always be experienced as a rehearsal of threatening situations. But it is very useful to have the basic understanding of what dreaming evolved for. When we understand that dreaming evolved primarily as a threat-simulation system, these following points become better understood:

Dreams did not necessarily evolve to be remembered by the conscious mind. Motor memory is more useful for the rapid detection and appropriate reaction to life-threatening events in the environment. When children rehearse running away from the boogeyman in dreams, or the danger associated with being near cliffs, they do not have to remember these practices explicitly, it is sufficient – or even preferable – to form implicit memories of dreams. That we can recall dreams is another story and probably the result of having enormous brains and a capacity for conscious recall.
Because dreams specialize in what I call the "F's," we can anticipate what type of events are likely to be dreams – even while we are in dreams. The F's include falling, fighting, fleeing, failures, fortunes (usually mis-fortunes), fornicating, and sometimes feeding and even flying. In early childhood dreams, flying is often a means to escape. Food dreams are usually triggered by actual hunger. Fleeing is more common than fighting, depending on your personality, and failures and misfortunes are rampant in dreams.
Certain waking situations are interpreted by the dream-system as particularly threatening and are likely to be accompanied by strong, disturbing dreams. These include: the participation in new activities with unknown consequences, sleeping in unusual places (even a room in your house you normally do not sleep in), challenging deadlines, interpersonal conflicts, and anything that reminds you of a past difficulty. Being sleep deprived is seen as a threat because in our ancient environment the only things that would have kept us up excessively would have been threats to our well-being.
The dreaming brain needs to have the ability to experience realistic models of reality and it evolved as a simulation system that normally does not recognize it is in a simulation. In order for dreams to seem as if they are really happening, so that we can practice in a manner consistent with really fighting for our lives, certain critical thinking areas of the brain are normally "shut off" during dreaming. This lack of critical thinking in normal dreams is responsible for "change blindness" in dreams and our acceptance of all sorts of weirdness and incongruities that we would hopefully recognize if awake. The trick to lucid dreaming is to turn these critical faculties on while in dreams without waking up.


Here is a three-step process for hacking the dream-generation-system and realizing that you are dreaming without triggering an immediate waking-up…

Activate Dense REM


Lucidity requires a great deal of neural activation. The stronger the dream (i.e., the denser the REM-state) the more potential we have to attain lucidity. Powerful dreams can be expected during transitional times in life or when we are under a lot of pressure. We can predict when dreams will be more vivid and hence when it would be best to attempt induction.
We can make use of our wake-sleep rhythms so as to practice induction at the most opportune times. When we can "sleep-in" is ideal (weekends for most people), especially if work or school has us sleep-deprived and we can catch-up on our REM-sleep. Of the five or so dreams we normally have each night, the final one is the longest and densest. If we wake up before this final dream by setting an alarm clock to go off 5- or 6-hours after first falling asleep, we can further increase REM-density by returning to bed…this is called the Wake-Back-To-Bed method , and it is one of the most powerful induction techniques there is.
REM-density is increased during times of heavy use of a dream journal. Ideally, you would train yourself to wake-up after every REM-period and record your dreams for several weeks. This paying attention to your dream life is challenging to do and can be disruptive to your rest, but if done occasionally this activity can greatly increase both your REM-density and your ability to recognize dream-signs.
When everything else has been practiced – dream journaling, stabilization techniques, having a pre-defined goal within the lucid dream (once achieved) – taking a lucidity nutritional supplement in conjunction with the Wake-Back-To-Bed method is the most consistent means for the average person to achieve lucidity. This is not to say that taking a supplement is necessary or a guarantee of success, but it can improve your odds tremendously.

Lucidimine is the most advanced lucid dreaming supplement available and a powerful tool to add to your induction program.

Recognize Your Dreams


Because dreaming almost always involves the "F's" – failures, misfortunes, fighting (both relational aggression and/or physical), fleeing, etc. – we can learn to expect that we are in a dream by performing a reality test every time we encounter these situations.
Beyond a general understanding of what dreams are typically like, we should become familiar with our own, recent dreams. The most direct way to do this is by keeping a dream journal – and this is among the most important steps to achieving lucid dream induction.

Lucid Dream Homework –
The Dream Journal


Activities which strengthen your "will-power" are also going to take you closer to the ability to lucid dream. This can involve being highly proactive in your waking life – setting goals and concrete plans to achieving these goals and actually working on them. Learn how to deal with stress in a positive way, turning dis-tress into what is called eustress. Our volition, or will, becomes enhanced when we practice overcoming temporary setbacks and we learn to act both from a place of strength and flexibility – keeping our goals in mind but allowing for adjustments to the means we use to reach our goals. This is a good practice whether or not you are working on lucidity induction, and I call this Lucid Living.

Lucid Living – Beyond Night Dreams

Certain meditation practices can be helpful for strengthening the mind and getting it fit for lucid dreaming.

Know What to do Once Lucid


The underlying "architecture" of the mind which can support lucid dreaming normally relies on a highly active REM-state. In fact, the utmost height of REM density occurs right before your final awaking in the morning. Besides this proximity to normal awakening, lucidity is also very exciting and the excitement that accompanies the enlightenment of lucidity further activates the REM-system and pushes it even closer to awakening. It is notoriously difficult to maintain lucidity once achieved – that is – without a plan. After confirming that you are indeed dreaming, you should immediately perform a stabilization technique ! This will help you stay in the dream without waking-up, while at the same time increasing the clarity of your thought and the vividness of the dream imagery. Most stabilization methods involve either deep breathing or some kind of movement or even a "mantra."
Beyond stabilization, having a plan of what to once you do become lucid can be very helpful. Having a plan gives your mind a reason to achieve this special state of awareness, and can also help anchor you once lucid so that you can remain proactive rather than fall back into regular dreaming or fall out of dreaming all-together into waking up.
Click here for some ideas of what to once lucid.

Flying – A favorite activity for lucid dreamers, and an activity which has no exact parallel in the waking world.
---
Now That You're Lucid, What Should you Do?
What are Out-Of-Body-Experiences, Really?
Awaken

Lucidity Achieved

The LD FAQ

Luciminal

Contact

About The Narrator
cb62fe14d2facec278884bc66133b3e3fe596121.html
google2d32db30e5a926bb.html